Hey there! I hope you survived the first few days of the new year!
If you are anything like me, the new year brings a fresh start to many things, one of which is full-steam-ahead meal planning. Meal planning helps not only budgeting, but also ensuring my family eats nutritious meals so that we can go through the rest of life effectively.
(Speaking of budgeting, I just switched to
YNAB
and I am OBSESSED. It is everything I didn't know I needed. Do it.)
A few days ago I flipped through my 2018 planner for a little meal planning inspiration. I noticed a handful of meals my family ate over and over again and I started writing them down to share with you!
I thought this list would be useful to others looking for meals that are:
Delicious - at least 4/5 of my family members will eat it
Relatively nutritious
EASY to make. Like, less than 30 minutes hands on time and can be prepared with a toddler at your feet and a baby in your arms.
All the ingredients can be found at Aldi (because who wants to go to two grocery stores?).
I also have to give credit to my friend Danielle. Her family lived with us for the majority of 2018, so she was greatly involved in the planning, preparing, and executing of these meals, which means they are actually TWO FAMILY approved.
Get your grocery list ready.
This was probably my favorite recipe of 2018. We ate this two times a month and the leftovers were great. We gave the kids sandwich thins and typically served baked sweet potato fries as a side. The dressing is amazing and I usually add chopped kale in with my lettuce because you know I love any way to add my favorite green.
The only way I change the recipe is to just brown the meat (like if I was making tacos) instead of making patties. So easy!


This little gem is my go-to for entertaining, but we also made it twice just for us. Serve with a salad and roasted broccoli. Heads up: you need to start cooking 4(ish) hours before you need to eat.


Hands down my favorite slow cooker meal. I always serve with a
simple cabbage slaw
and tortillas/chips and enjoy ever last bite.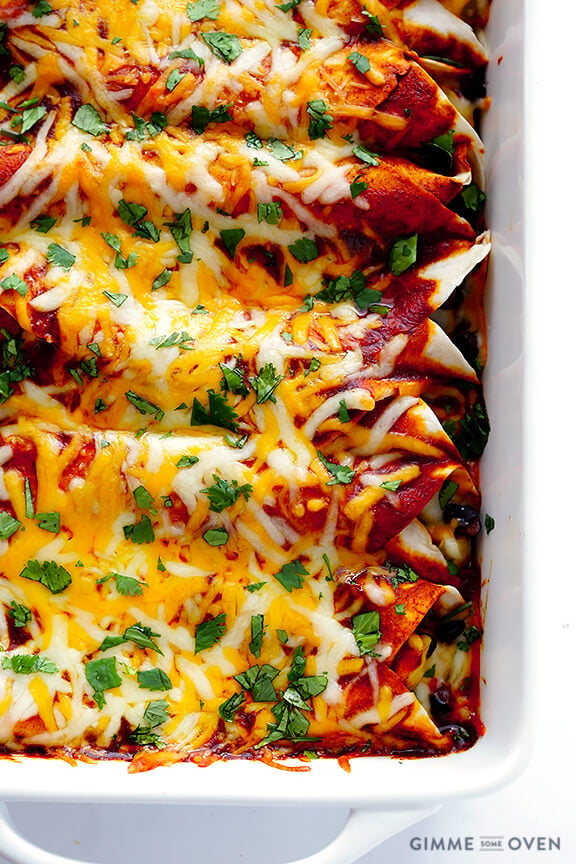 That sauce is straight up drinkable, and if you have meat already cooked from another meal, this recipe is a great way to completely transform the flavor. Dan would eat this every day if I let him.
I will note that the sauce recipe has a little kick to it and if you prefer something a little more tame,
Gina's recipe
is also delicious.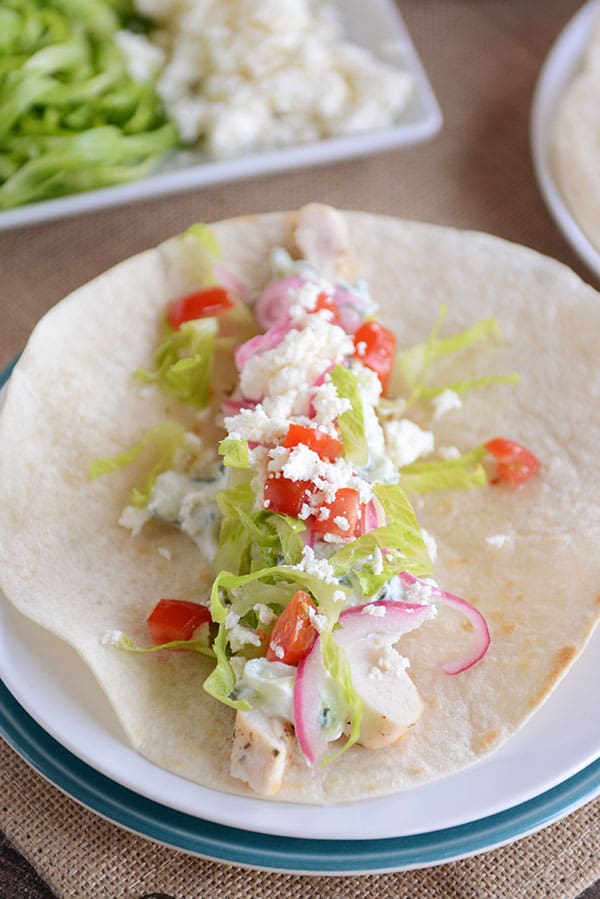 This is the ultimate customizable meal that can be easily prepped before hand. The spice rub makes the chicken so flavorful when it comes off the grill and I have used the quick pickled onions for everything from tacos to BBQ.
I usually serve with rice and chickpeas or pitas, so the kids can choose their own meal adventure.


This was a Champ family favorite that we have since adopted. There are so many veggies and nutrients thrown in into that sauce!
Every single time we had this for dinner Ina proclaimed that she didn't like sloppy joes, but by the end she was gobbling up her plate.


This might be the most delicious way to cook a chicken breast. The absolute perfect summer meal. We typically served
Mexican rice
and some type of roasted vegetable and no matter how much chicken I defrosted, there never seemed to be any leftovers.
This recipe requires two different links (
sauce
and
chicken
), but is beyond worth it. This is my other favorite meal of 2018 and can be served with anything from rice to pasta to just a pan full of roasted vegetables. When that sauce is in the fridge it gets put on everything: eggs, salad, burritos, etc. Do yourself a favor and make it now.
A few other meals that I don't have recipes for, but almost always make it on to our monthly meal rotation. I know these aren't ground breaking, but a good reminder that sometimes simple and obvious is the best way to get through the week without being in the drive-thru.
Tacos. I make my own seasoning (usually just sprinkle chili powder, garlic powder, cumin, oregeno, and salt to taste) on ground beef or turkey or a combo. I chop up lettuce, tomatoes, and onions and we have a range of tortillas. My family has been super into double-decker tacos, so a can of refried beans is a must.
Spaghetti. Sometimes we make meatballs. Sometimes we use this super simple slow cooker recipe or this veggie packed recipe. No matter the day, if you add tomato sauce and pasta together, my entire family will devour it.
Pizza. Sometimes we buy a take and bake from Aldi. Sometimes I make my own dough and make a BBQ chicken and pepperoni. Sometimes I use the bread, rolls, buns in the bottom of the bread basket. Pizza is always a delicious hit in our house.
I hope this information was helpful!
How about you? Is there a meal you have cooked over and over again that I need to know about?