You guys, after months of the first trimester blahs and then Dan being gone, I finally, finally am back in a cooking groove!
I haven't been following a meal plan, but instead shopping for a few meals I want to make "sometime" in the week and completely winging the rest. So, instead of posting a meal plan, I thought I would summarize what we ate and my family's like/dislike of it.
This keeps me more accountable to actually cooking food and also is helpful to know if the recipes are good ones. Perhaps this will help in your meal planning for the following week?


Monday:
Pakastani kima
(subbed sweet potatoes) with brown rice and a chopped tomato/cucumber/onion salad (all chopped small with olive oil, vinegar, salt, pepper, and a dash of sugar). Protein! Whole grains! Vegetables! Flavor! I will be putting this exact recipe on a monthly repeat in my house. Dan told me he liked it and Cora and Ina both cleaned their plates and each asked for more of the salad. After an Easter weekend sugar fest, I was so happy to inject some vegetables into my family's stomachs.


Tuesday:
Hot sauce chicken thighs with roasted carrots, kale, and beets. I don't have a recipe link, but I follow
Julie from PaleOMG on Instagram
and she always has some interesting, helpful, hilarious and sometimes
colorful
stories to share. She made this meal a few times last week which inspired me to pick up all the ingredients when I was grocery shopping. Simply roast the carrots, season and saute the chicken thighs in oil and add hot sauce to taste for the last few minutes. Then saute the kale in the same pan as the chicken. Voila, dinner is done.
I took a few thighs out of the pan for the girls before adding the hot sauce. I accidentally over-salted the kale, but everything was still delicious and (for the second night in a row!!) both girls cleaned their plate with the help of a dollop of ranch dressing to dip everything in.


Wednesday:
We had some friends over for carne asada tacos! I picked up some supplies from TJ's on the way home and let my boyfriend Joe do a little of the meal prep with the pre-marinated and pre-cut carne asada and the pre-cooked rice, which I "mexicanified" using
this recipe
. Dan grilled the steak and I chopped the cilantro and onion and lime wedges for serving. I also heated up a can of black beans, as my kids LOVE them.
But, the star of the show was the salad that our friends brought. You can't tell from this picture, but it was chalk full of fresh spring fruits and veggies and covered in a fresh avocado based dressing. I had three servings of it and Cora stood above the bowl yelling "Moi!" (more) after each bite.
Seriously delicious.


Thursday: swim lesson day.
Some family went with us to swim lessons, so we decided to celebrate with pizza afterwards. I thoroughly enjoyed the two pieces of pepperoni black olive pizza, but thoroughly regretted eating it 30 minutes later due to pregnancy heart burn. No more evening red sauce for this girl until September.


Friday:
Chicken pad thai (
using this sauce
) with roasted broccoli. I prepped most of the meal the day before, after a quick noodle boil, re-heat, and broccoli roast, dinner was complete.
Cora ate half the roasted broccoli and the rest of her meal was covered in harissa or siracha. She is so funny.


Saturday:
We spent most of the day doing yard work and hadn't gone to the grocery store in over a week, so dinner was a random compilation of what we had left in the fridge. Dan grilled some chicken legs, I roasted some potatoes and carrots in the oven, and chopped up a cucumber/tomato/onion salad.
(x2)
My mom and grandma ended up staying for dinner. This never would have been a meal I planned for guests, but it actually ended up tasting pretty good.


Breakfasts:
- Smoothies (made with banana, spinach, almond butter, collagen powder, and almond milk)


Lunches:Leftovers


Snacks/Treats: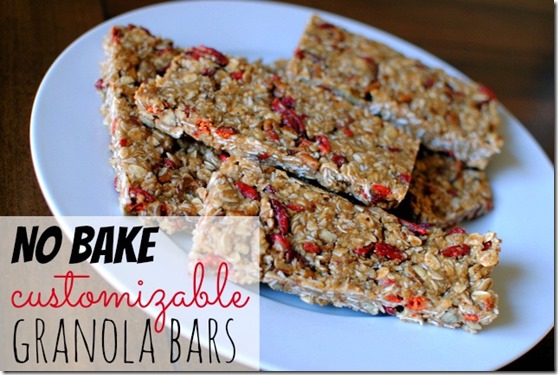 I intended to make these for the girls, but somehow they only each had one and I had the rest...

Also M&M cookies leftover from Easter. I cannot be trusted alone with them...

Looking back, everyone in the family loved every meal we made this week. This is not typical. I think the girls might be in a growth spurt. Or it might be that they are playing outside all day and more hungry for dinner. Or it might be the Trolls plates they received for Easter. Either way, I am calling this week a win!

Have a good week! See you on Monday for a weekend recap. <3