Good morning!  How is the weekend treating you?
Friday night Ina and I jogged to the park and while I was pushing her in the swing I did some lunges, squats, push-ups and planks.  
Nothing crazy, but enough to make my arms sore today.  We came home to watch the Royals game and I passed out in the 3rd inning.  Hashtag fail.
Saturday morning I did The Great Pumpkin Run, which I will tell you all about tomorrow.
 Today is church and then grocery shopping and then heading to Kauffman stadium to cheer on the Royals.  I am so, so excited.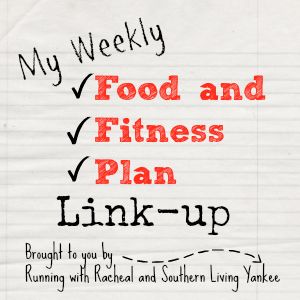 Here is the plan for this week:
Food
Fitness - I am loosely following Gina's #HOTober workout calendar this month
Sun: rest
Mon: build and burn (Tabata + strength 
Tues: 5 mile run
Wed: 15 minute total body workout + 15 minute HIIT (15 seconds of high knees and 15 seconds rest)
Thurs: yoga
Fri: 3 mile run + arms
Sat: HIIT hills 
What are you up to this week?