Good morning and Happy Friday!  This weekend is looking awesome with a pumpkin run tomorrow morning and a very important baseball game Sunday night.  
Here's some favorites from the week
-10 Ways to Stay Active as a Working Mom - My guest post on Carrots N' Cake.  Check it out! 
-The Royals winning last night.  In extra innings  Again.  At this rate I am never going to catch up on sleep.  
-If my child marries yours - such a beautiful read. I wonder/think about the person Ina will marry often, which is obviously a waste of time when I could pray about /for him AND his parents.
"I'm praying that you will hug your boy tight when he's sad or lonely or scared. Because someday, my girl - all grown beautiful with babies of her own - will be sad or lonely or scared. And he'll need to know how to hold her. Teach him."
-Ina spelling her name.  
Sometimes she actually says, "I-N-A," which is awesome, but I kind of like it better when she says, "I-N-Ina."  
- HIIT treadmill runs.  I did one over lunch Wednesday and Thursday - guaranteed to create a sweaty mess in minimal time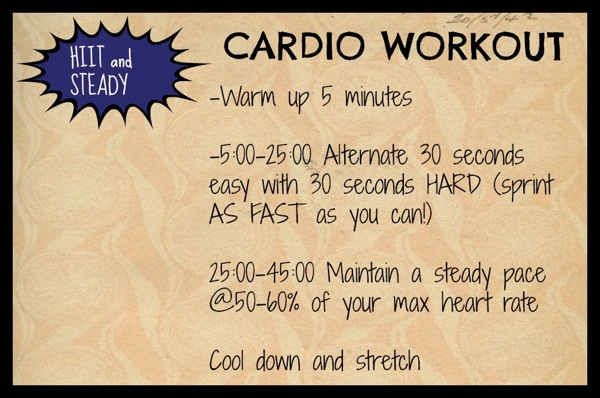 Conversation with a co-worker who was in the gym and saw me sprinting:
Her: "Wow, that was intense, what are you training for?"

Me: "Nothing right now, taking some time off."

Her: "So, you do sprints, just because..?"

Me: "Yep it is an efficient workout."

Her: blank stare
Sour apple chia seed pudding - happening this weekend.  
Have a great weekend! <3