Happy Sunday!  
I hope your weekend has gone fantastically.  Ours has mostly focused on baseball [!!!] and baseball-watching-food.  If you want to taste the best chicken wings in the world, you need to stop by Dan's grill.  
I have also had chili for more meals than I care to admit.  I did have salad once.  And an apple.  
I also somehow managed to do a yoga video while Ina was in her "Momma, I want-choo" mood.  Holding her just provided extra resistance while I was holding my plank or pulsing through Warrior II, which was a good thing for my muscles.  Didn't seem to help my "om" much though.  
This week coming up is going to be pretty weird because there will be two nights of small group, late night baseball games, early morning work meetings, and I am leaving towards the end of the week to go on a cruise with the Pharm Squad.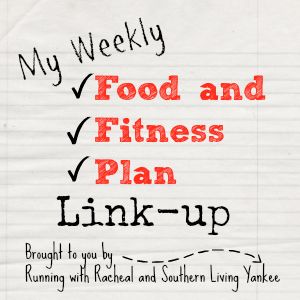 Food
Sunday: Easy Pad Thai
Monday: Pot Roast
Tuesday: leftovers
Wednesday: Royals Game (unless the Royals sweep the Oriels, which I would be perfectly fine with)
Thursday: chicken pot pie soup with salad 
Friday: cruise!
Saturday: cruise!
Fitness
Continuing to follow the Fitnessista's HOTober workout calendar
Raise your hand if you think I will exercise on the cruise?  Bless your heart.  
What are you up to this week?