Hey guys!
How is the weekend going?  I am hopefully horizontal on a beach chair with a book in my hand somewhere near the Bahamas right now.  I will be back tomorrow with a recap, but until then, how about some planning?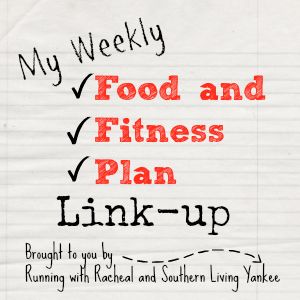 Here is my plan for the week:
Food
Fitness
Sunday: 3 mile run
Monday: rest
Tuesday: 5 mile run
Wednesday: total body circuit
Thursday: HIIT challenge
Friday: total body + HIIT
Saturday: rest
What are you up to this week?