Five Things I did yesterday:
Chugged green juice (staying up late at a game makes for a painfully early morning)
Got my flu shot like a champ- no crying
15 minute run + arm burner
Grilled chicken wings on the front porch with Dan- we just can't stop
Watched 6 children during small group - this was interesting
Five Things I am looking forward to this weekend:
Being reunited with Ina - she has been at Dan's parents' house since Wednesday night
Watching some more World Series games
Seeing Ina in her Halloween costume
Going to a co-worker's retirement party.  I am introducing Dan and Ina to the people I work with - hopefully they behave.  
Church - I missed it to much last weekend
Five Cool / Funny Things About the KC Royals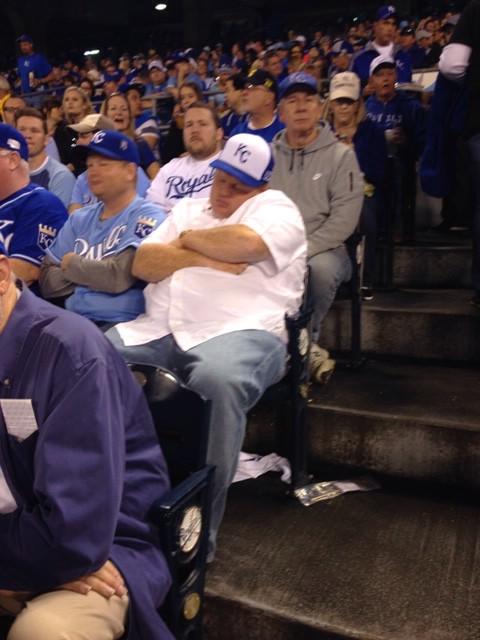 Five Things on my To-Do list
Figure out a trunk-or-treat theme - it needed to be some associated with a special moment in TV history
Clean out my fridge - it is getting serious
Apply for permission to go to Argentina - hopefully they let me in
Re-do our family budget - ignorance is not bliss in this case
Shampoo my not-so-white carpets
Five Bible Verses for this week:
Isaiah 26:3
Phillipians 4: 6-7
Phillipians 4: 8-9
Romans 12:2
1 Corinthians 2:16
Have a great weekend!