Good morning!  I hope you have had a fantastic weekend!  
One highlight of mine was finally pulling the weeds out of my garden.  I can see my beloved kale again.
Ina saw every time I kneeled down as an opportunity to climb on my back, which made pulling weeds waaay easier. 
I am getting pretty excited about the recipes I am making this week, so I am going to let them do the rest of the talking.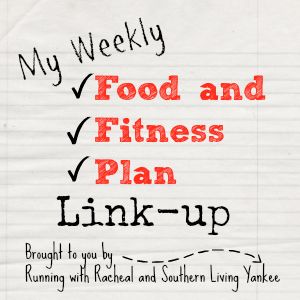 Food
Fitness
Sunday: 3 mile run and/or bike ride 
Monday: 25 minutes of hills + leg burner
Tuesday: 4 mile run
Wednesday: Jillian Michaels Yoga Meltdown
Thursday: 6 mile run
Friday: 15 - 20 minute tempo run + arms
Saturday: rest
What are you up to this week?