The good news - I crossed the triathlon finish line.
The bad news - it was actually a duathlon finish line because the swim was cancelled due to how cold the air was in comparison to the water. Which I was upset about until I started the bike and then thanked God that although I was very very cold, at least I was dry.  
More on that tomorrow.
Today we talk about food.  And fitness.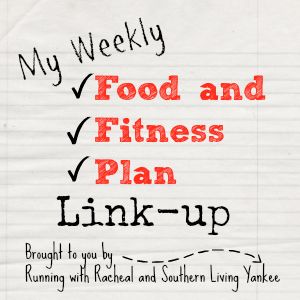 Now I don't have anything to train for.  It is such a crazy feeling!  Next year I plan to take a strategic approach to my races.  Until then, I am going to have some fun.  
The Fitnessista just sent out a 30 day food and fitness plan to all her email subscribers, which I plan to start loosely following on Monday.  
Food:
Fitness
What are you up to this week?