Hello!  
I hope your weekend has been fantastic so far!
Here is a little preview of mine:
I will be back tomorrow with some more pictures, but until then, here is my plan for the week.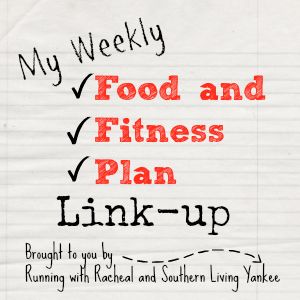 Food
Sunday: spaghetti (cooked by someone else, which is the best kind)
Monday: driving home- will probably grab something on the way
Tuesday: chicken saag with brown rice 
Wednesday: slow cooker balsamic beef with sweet potatoes and roasted broccoli
Thursday: leftovers
Friday: grilled herbed ginger chicken with salad and potatoes
Saturday: out to eat for my birthday (woo-hoo!)
Fitness
Sunday: whiffle ball + swimming (I did push-ups in the baby pool with Ina on my back)
Monday: hotel room HIIT
Tuesday: 10 mile bike + 3.1 mile run
Wednesday: sprints + arms
Thursday: 1000 m swim
Friday: rest
Saturday: triathlon
What are you up to this week?