Good morning!
How is the weekend going?  We have been pretty busy over here:
- Yoga in my PJs
- A spontaneous trip to the fair with my sister and her kids.
Ina was fearless when it came to the flying elephants, helicopters,and the giant slide.  As soon we landed (after we caught a few feet of air), Ina turned around to climb back up it.  She also looked at the ride that went upside down and said, "Mamma - ride it."  
However, she was unsure of the carousel.  The horse just didn't look legit.  
- Ran the last 4.5 miles of Kim's TWENTY MILE run with her.  Twenty miles!  And she was so refreshed.  She is going to rock that marathon. 
- Made my new favorite treat (thanks to my friend Liz for texting me the recipe!)
- Cleaned out the garage enough for my car to fit in it again. People - this is huge.
- Our church's small group fair
I am hosting an "extra" small group for this campaign because I am so excited about it.  Ladies in the south-Kansas City area- if you have Monday nights free you should join me.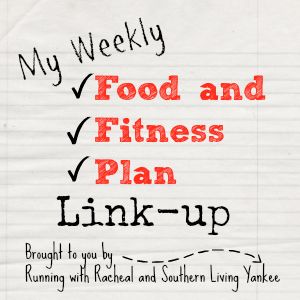 Food
Sunday:  Asian beef and veg lettuce wraps
Monday: crock pot picadillo with brown rice and salad [didn't get to that one last week]
Tuesday: roast turkey breast with smashed cauliflower and roasted brussel sprouts
Wednesday: skyline chili on top of baked sweet potatoes and salad
Thursday: leftovers
Friday: stuffed cabbage casserole
Saturday: leftovers / out to eat
Fitness
What are you up to this week?