Good morning!
We had a late night last night, which translated into a later morning. 
This weekend has been great - I had two wonderful workouts - a blast and burn HIIT on Friday and a 3.75 mile stroller run on Saturday, both of which I failed to document on social media, which is so unlike me.  
Also, this.
Pretty good, huh?
I will see you tomorrow with a full weekend recap.  
Until then, here is my plan to make this week awesome.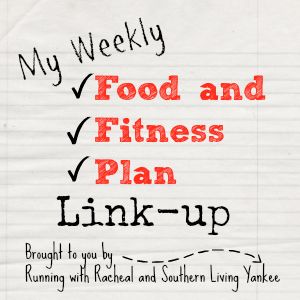 Food
This week is going to be weird food-wise.  My family is in town from Texas, so meals will be up in the air pending plans.  I plan to put some enchilada chicken in the crockpot on Monday and make a meatloaf on Wednesday - both things that taste great (better even) leftover.
Fitness
Sunday: rest
Monday: 4 mile run
Tuesday: sprints + arms
Wednesday: 1000 m swim
Thursday: spin class
Friday: HIIT workout
Saturday: 6 mile run
What are you up to this week?