Good morning and happy Sunday!  
This weekend has been fantastic so far. On Friday night we drove down to Dan's mom's house where we were reunited with Ina.  She was super pumped to show us the horses and cows and thankfully I didn't see a trace of the sick girl I had been with the week before.  
Saturday was tomato canning day.
We (me, Dan, his mom, and his aunt) canned our little hearts out.  By the end of the day we had ~30 quarts and ~50 pints.  
Of course Dan started to think of all the other things we could can. He showed a particular interest in meat, which he thought would be useful for prepping.  (If you watch the show, Doomsday Preppers, you know what I am talking about.  If you don't, good for you.)
Ina was entertained the entire day by playing with her me-maw and/or papa.  
We stopped on the way home for a steak dinner and ice cream.  A fantastic Saturday indeed.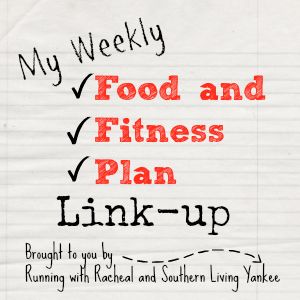 Food
Fitness
Sunday: 3 mile run
Monday: sprints + arms
Tuesday: spin class
Wednesday: 1000 m swim
Thursday: 6 mile run
Friday: HIIT workout
Saturday: rest
What are you up to this week?