Hey!  I hope your Labor Day weekend has been awesome so far.  
Dan and I are still in North Carolina, but I will be back tomorrow with a random post and then Tuesday with a full trip recap.  
This week is super weird, because it starts and ends during two different mini-vacations.  
I know, life is pretty rough over here.  However, I want to have a plan for the middle of the week so that I am not on vacation mode for two weeks solid.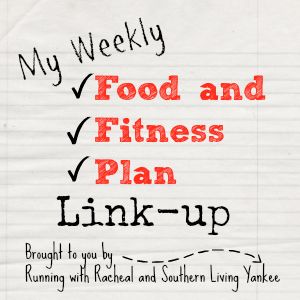 Food
Sunday: dinner at the wedding
Tuesday: ground turkey and lentil curry (I am going to wing a recipe -wish me luck!) with brown rice
Wednesday: roasted chicken sausage, potatoes, and onions and okra
Thursday: leftovers
Friday: driving to Branson, I plan on packing snacks, but we will likely stop somewhere and eat on the way down
Saturday: We are in charge of dinner at the resort with my small group.  I haven't exactly decided on what we are going to make yet- but I am going back and forth between crockpot pasta sauce with noodles, salad, and garlic bread, or a shrimp boil.  I will probably make quinoa chocolate cake with ice cream for dessert.  
Fitness
Sunday: 4 mile run
Monday: 15 mile bike ride
Tuesday: 500 m swim + 10 mile bike
Wednesday: 4 mile run
Thursday: 1000 m swim
Friday: 3 mile run
Saturday: rest
What are you up to this week?