Good morning!
Here is a little weekend glimpse into our weekend.
I am going to try to squeeze in a run before the Inster wakes up, so I am keeping this short.  Expect waaay more pictures tomorrow.  :)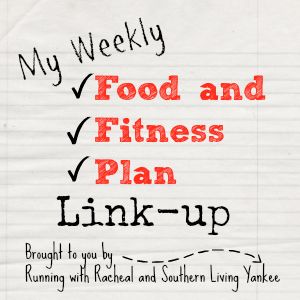 Food
Sunday: dinner with friends - probably bringing green beans and corn on the cob (my CSA box is overflowing)
Monday: chicken sausage, kale, and white bean skillet with roasted okra for good measure
Tuesday: small group - my mom is making spaghetti pie, so I am making  my own version
Wednesday: leftovers
Thursday: roast chicken with veg 
Friday: pizza - we didn't do this last week and I have a gluten / sugar free mix I want to try
Saturday: my cousin's going away party, still deciding what I am going to contribute
Fitness
Sunday: 4 mile run (didn't do it yesterday)
Monday: T25 total body circuit
Tuesday: spin class
Wednesday: sprints + arms (I hope my arms stop being sore by then)
Thursday: 1000 meter swim
Friday: 3 mile run
Saturday: rest
Any plans to make this week great?  Please, share!