Good morning!  Or wait, is it already afternoon?  
I feel like a new woman after I slept in until 8 yesterday morning and 7 today, which is pretty much unheard of in my world. 
Our holiday weekend has gone fabulously.  Friday my parents, grandparents, and my sister and her family game over to celebrate.
We swam in our fancy pool
and ate like kings.  My dad has become the rib-grilling master.
And of course I throughly enjoyed every single bite of my grandma's homemade ice cream.
After everyone left Dan, Ina and I packed up and went to his mom's house for a sleepover. Ina was in heaven - the garden to play in,
cows and horses to look at,
a pool to swim in,
and lots of adults to spoil her.
We drove to a town nearby to see Tate Stevens in concert.  (He won the X factor competition a few years ago, and used to live next door to Dan and his mom!)
We made it home late last night and are looking forward to a day with nothing on the agenda today.
Here is what we are up to this week: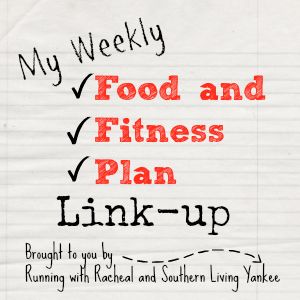 Food
Sunday: grilled chicken with asian almond butter sauce, brown rice, and roasted broccoli and carrots
Monday: chicken and quinoa enchilada casserole with green beans
Tuesday: small group - we are doing Chipotle bowls
Wednesday: pork roast with potatoes, onions, carrots, and whatever other vegetables we still have leftover
Thursday: leftovers
Friday: homemade pizza and salad 
Saturday: something social
Fitness
Sunday: rest
Monday: 3 mile run
Tuesday: spin class
Wednesday: 2 mile sprints + arms
Thursday: 1000 meter swim
Friday: T25 total body circuit workout
Saturday: 4 mile run