Yesterday was a really good day.
It started off bright and early at the start line of The Color Run.
Through a series of circumstances, my friend Liz and I decided to take our babies with us through the 5K course during which powdered color was thrown on us from every direction.
I have been wanting to take Ina on a race with me for a while now, and this was the perfect situation.
The girls enjoyed it for the most part and we thought we had done a pretty good job of protecting them from the color. 
Until the end.
Ina's hair might have a purple tinge for a few weeks.  
It was so nice running with Ina and catching up with one of my dear friends.
I think Ina might have made a new friend too (after she forgave her for pulling a few hairs out).
After the run we showered + ate lunch + lounged on the couch for a while until we sent Ina to my dad and we met our friends at the pool.
After the pool we grilled dinner and enjoyed some quality conversation that was uninterrupted.  Although a night away from Ina was nice, when my sister text me a picture of her fishing, I didn't get a tinge of sadness.
I am sure there will be many more fish where that came from.  
I am so excited to continue this amazing weekend and hope it leads to an even better week.  Here is what I am up to:
Food
Fitness
I have decided to take a 5 week break from running.  It was getting entirely too "comfortable" for me and I think I need to get out of my fitness comfort zone.
So, for the next 5 weeks, I am going to do T25, which promises to be uncomfortable in every way possible.  
Here is the schedule for the next 5 weeks:
I hope I can walk by Friday.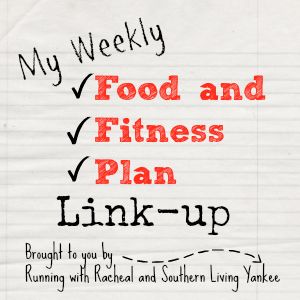 What are you up to this week?