Good morning from (half of) the flower by our back door (the dogs dug out the other half).  
How has the weekend been treating you?
Ours has been fabulous.  Friday night Dan was helping a friend move some furniture, so Ina and I met some friends at a FREE splash park nearby.
I have never been to such a thing before, but have decided that it is the best invention ever and will be visiting there on a weekly basis.  
Yesterday was a pretty chill day - we read lots of books, worked, T25-ed during nap time
and I cleaned out my crisper drawer and transferred all the random vegetables (radishes, turnips, zucchini, sweet potatoes, onions, garlic, carrots, etc) to my crockpot.  I have never thought of roasting vegetables in the slow cooker - but added some olive oil and seasonings and it is perfect!
Last night we went to a friend's first birthday party and then out to eat for Mexican food with some other friends.  
Dan and I came home and weirdly had energy to stay up and watch a movie.  He picked Captain Phillips - I think I have reached my suspense quota for the month after watching that.  I cannot believe it is based on a true story.  
This week is a short one - yay summer holidays! - but here is my plan: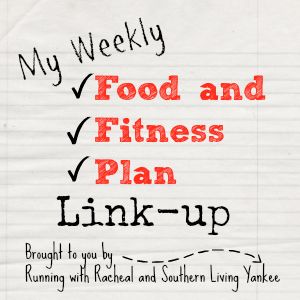 Food
Fitness - my LAST week of alpha T25
Sunday: rest
Monday: total body circuit 
Tuesday: ab intervals
Wednesday: total body circuit 
Thursday: cardio
Friday: total body circuit 
Saturday: lower focus
What are you up to this week?