Morning!
Weekend going well?  
Mine is going okay, but would be much better if my little baseball team hadn't lost their last 3 games.  Hmph.
Despite the loss on Friday night, we had an equally wonderful and scorching time at the game.  We didn't get home until 11:30, and on the drive Dan and I were trying to figure out the last time we had been up that late.  It has been months.  
Yesterday was a combo of work + play.  I worked in the morning, then we went to our friend Rayna's 5th birthday party.
Water balloons for the win.
Then we did the grocery shopping thing, came home, and started some yard work.  Good times. 
The evening ended at our friends Eric and Courtney's house for a little get together, then watching some fire works off our back porch.  
I hope I will never forget Ina sitting on my lap watching the fireworks and either repeating what her dad said about each one (big one! loud! cool!) or saying Whoa!  She is definitely a fan of the fireworks.  <3 
Here is the plan for this week: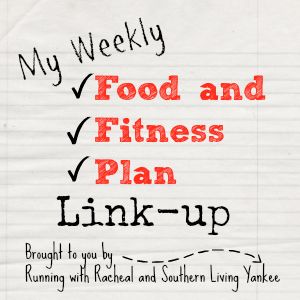 Food:
Sunday: slow cooker beef stew with a salad
Monday: pesto chicken with brown rice pasta and roasted broccoli
Tuesday: small group - likely bringing roasted sugar snap peas
Wednesday: turkey burgers with sweet potatoes and roasted green beans
Thursday: cheeseburger one pot casserole (the detox is over on Thursday, so coffee will also be back in my life)
Friday: egg, potato, and veggie hash with turkey chorizo 
Saturday: grilled marinated chicken with grilled veggies and corn on the cob
Food prep for snacks / lunches / easier dinners:
hard boil a dozen eggs
almond flour chicken fingers
kale chips
Fitness (4th Week of T25):
Sunday: active rest - likely pulling the monster weeds out of my garden
Monday:T25 Cardio
Tuesday:  T25 Total Body Circuit 
Wednesday: T25 Lower Focus
Thursday:  T25 Total Body Circuit 
Friday: T25 Ab Intervals
Saturday: T25 Speed 1.0
What are you up to?