Good morning and Happy Sunday!
I hope you have had a weekend full of joy.  Ours has been great so far - 
Friday night we went to my nephew Kauffman's Teenage Mutant Ninja Turtle Party.
My sister had the cutest decorations,
and the kids had a blast.  
Yesterday was our anniversary, which we were able to celebrate in two great ways.
First - some of our friends renewed their wedding vows.  It was a surprise for Michelle, and because I was the one who helped get her there, Dan, Ina, and I were able to watch (well I was, Dan and I were late —> story of my life). 
Hearing wedding vows being renewed was a perfect anniversary present.  
It was at the Overland Park Arboretum, which is a beautiful place I have never been to before (and 25 minutes from my house).
Ina's favorite part by far was watching the fish while we fed them crackers.  There were a few snapping turtles in the mix too, which scared me because Ina looked like she wanted to jump right in there with them.  
The arboretum also had a great train area and play area for kids.  We will be back for sure.  
Next Dan and I went out to eat to celebrate our anniversary.  We went to The Westside Local.
Hands down the best fries I have had in my life and the most amazing kale salad.  
You must try this place if you are in Kansas City.  
My plan for this week: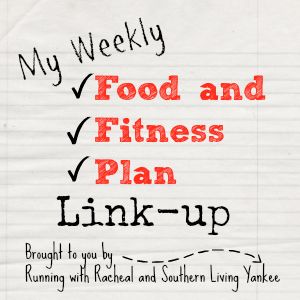 Food
Sunday: dinner at a friend's house: we are bringing cottage cheese salad (which I have brought to the last 3 things we have gone to, but it was requested) 
Monday: chicken and bean bake (One dish.  Very little prep.  I love it.)
Tuesday: small group - someone is grilling burgers and we are bringing corn and basil salad
Wednesday: almond flour chicken fingers with roasted broccoli and baked sweet potato
Thursday: salmon (that came from TJ;s already marinated / seasoned) with lemon basil rice and roasted broccoli
Friday: chicken fajitas with a salad
Saturday: brick chicken with baked sweet potato and kale salad
I am determined to start packing Dan's lunch this week.  So, I am also going to prep a few items to make him taking a lunch a little easier (all that have veggies hidden inside!).  
Fitness
I know last week I said I was going to take a break from running to start T25, but I didn't even last a week without the sweet feeling after a run (which I did AFTER the ab intervals workout of T25).  So, in addition to T25, I will likely add on a small run or swim here and there.
Sunday: stretch + possible 2-3 mile run
Monday: cardio
Tuesday: total body circuit 
Wednesday: Speed 1.0
Thursday: cardio
Friday: lower focus + ab intervals
Saturday: rest
What are you up to this week?