Good morning and Happy Father's Day!
I know that being a dad is a tough job and one that often goes unfilled. I am so very blessed and thankful for the awesome dads in my life (both pictured and not) who do it fun and do it right.
I love you guys.  
This weekend has been an absolute blast so far.
Friday Ina's Great-Grandma Ina came over to watch her,
then we had a fajita dinner
and played outside.
Saturday morning started off great with a family walk / run to the park (after my T25 ab workout),
then Ina and I went to my nephew Kauffman's T-ball game,
and then we came back home to get dinner ready for our friends Brad and Chessa.
Their son Silo is getting so big and this was the first time that Ina really played with him.  They took our tupperware drawer down.  
Today we are going to church and then celebrating Father's Day with a bon-fire.  
Here is what this week looks like: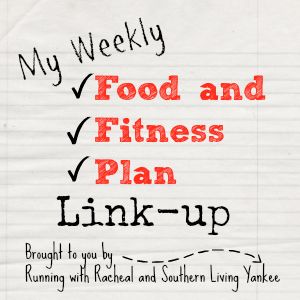 Food - remember we are starting the Daniel Plan Detox this week.
Sunday: we are bringing dill cucumber and radish salad and red skinned potato salad to the bonfire
Monday: chicken and veggie stir fry (made with a tamari sauce) with brown rice
Tuesday: small group - smoked turkey and kale salad 
Wednesday: Trader Joe's Chimichuri wild Pacific salmon with lemon quinoa and roasted broccoli
Thursday: Dr. Hyman's walnut pesto chicken with white beans and peppers
Friday: almond flour chicken fingers with a salad and sweet potato fries
Saturday: we are going to a party, but I plan on making crock pot beef stew to have on hand for hungry Dan and Racheal
Breakfasts: alternating between green monster smoothies and avocado + hb eggs
Lunches: alternating between chicken sausage and lentil soup and sun dried tomato turkey burgers
Snacks: berries and nuts and artichoke hummus with veggie sticks
Fitness - third week of T25:
Sunday: rest
Monday: total body circuit
Tuesday: speed 1.0
Wednesday: lower focus
Thursday: cardio
Friday: total body circuit
Saturday: ab intervals
What are you up to this week?