Happy Easter!  What a day to celebrate -a day full of hope and promise.  A day to be thankful for the amazing gift we all get to accept with open arms. 
I have been praying for God to use this weekend to help me  better understand.  To not only know how to accept my salvation, but also to fully comprehend the giant sacrifice that took place for me.
For you.
My chains are gone;I've been set free; My God, my Savior has ransomed me.  And like a flood, His Mercy reigns.  Unending love.  Amazing grace.  
I will be back tomorrow with a full recap of the weekend - until then, here is my plan for the week.  
Food
Fitness
Sunday: rest
Monday: 4 to 5 mile run
Tuesday: spin class
Wednesday: 3 mile run + arms
Thursday: 8 mile run
Friday: 21 minute HIIT circuit
Saturday: rest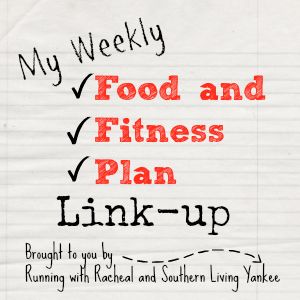 What are you up to this week?