Hello!
Happy spring morning to you!
So far I have spent this weekend running and grilling - 
3 mile run on Friday night
6 mile run on Saturday afternoon.  Let me tell you that both of these runs were hot, windy, and just plain hard.  They are a nice reminder that I need to start running in the morning again.  
Friday night we had a nice little grilled family dinner and we had my sister and her family over for dinner last night.
We had a blast "racing" with the kids outside, playing basketball, making every sure every square inch of my floor was covered in a toy, and eating ice cream.  
My nephew Kauffman took over the photography and I think he captured the evening perfectly with his blurry approach and his close-up of his nunchucks.  
Nights like last night make my heart full.  
Here is my plan for the week:
Food:
Sunday: leftover grilled meat (chicken and turkey) with roasted broccoli and mashed sweet potatos
Monday: brown rice and turkey casserole with jalapeño kale salad
Tuesday: small group (I hear we are having GF tuna casserole - YUM)
Wednesday: crockpot Mediterranean chicken with brown rice and 
Thursday: leftovers
Friday: we are going to an educational farm-to-table dinner with Dr. Vandana Shiva.  Dan is beyond excited about this.
Saturday: Easter dinner at my grandmas - what should I bring?
Fitness:
Sunday: rest
Monday: 4 mile run
Tuesday: spin class or swim
Wednesday: rest
Thursday: 7 mile run
Friday: HIIT video
Saturday: 3 mile run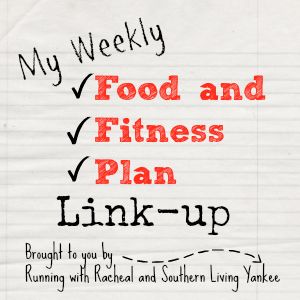 What are you up to for this week?