Good morning!  
This weekend has been amazing so far.
Friday we went to the Royals game.
Dan and Brad take their tailgating job very seriously.
Which was a good thing, because the chicken wings were amazing. 
Dan also takes cheering very seriously.  Things got a little intense.
It would be one thing if he was cheering for the game, but I took that picture when he was cheering for mustard in the hot dog race.  
Saturday morning I worked and then we went to lunch with Dan's grandma and cousin.  Ina rode the saddle.
When we got home from lunch my dad made a very special delivery.  
My sister and bro-in-law are at a wedding, so we were able to take my niece and nephew to Dan's parents house for dinner.
The kids had fun playing outside 
and looking at the "animals" or the "moos.' 
We made it home just in time to pass out before 10. 
Here is my plan for the week:
Food
Fitness
Sunday: 4 mile run
Monday: 3 mile run
Tuesday: spin class
Wednesday: rest
Thursday: sprints and arms
Friday: 6 mile run
Saturday: rest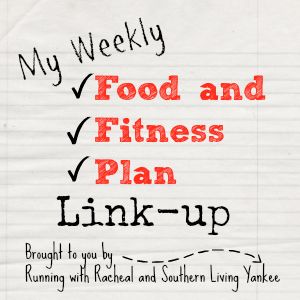 What are you up to this week?