Happy Friday!
Yesterday I was supposed to run 8 miles.  However, after putting it off for most of the day, when I finally buckled down to run, I could barely squeeze 3 miles out of my legs.  I tried every mind trick I could think of, but 3 miles was all I had in me yesterday.  
Hmph.  
I figured if I share my running successes with you I should share my running disappointments too, ya know?  I do plan to get back on the horse and put in those 8 miles today.  Hopefully.
Ok, how about something more peppy - like some Friday favorites?
- This video of this guy eating all kinds of dessert while working out at the gym. I laughed so hard I cried.
Does anyone else think that is as funny as I did?
Is there anything more fun than running through corn fields with pumpkins?  This 5K race is hosted at my favorite pumpkin patch, which is just a few miles away from my house.  (
We went there when I was pregnant with Ina
).  
The Great Pumpkin Run
was kind enough to give all Running with Racheal readers $5 off race entry fees using the code RWRKC5 at checkout.  Sign up early (before June) to get the cheapest price.  I will be there and I would love for you to join me!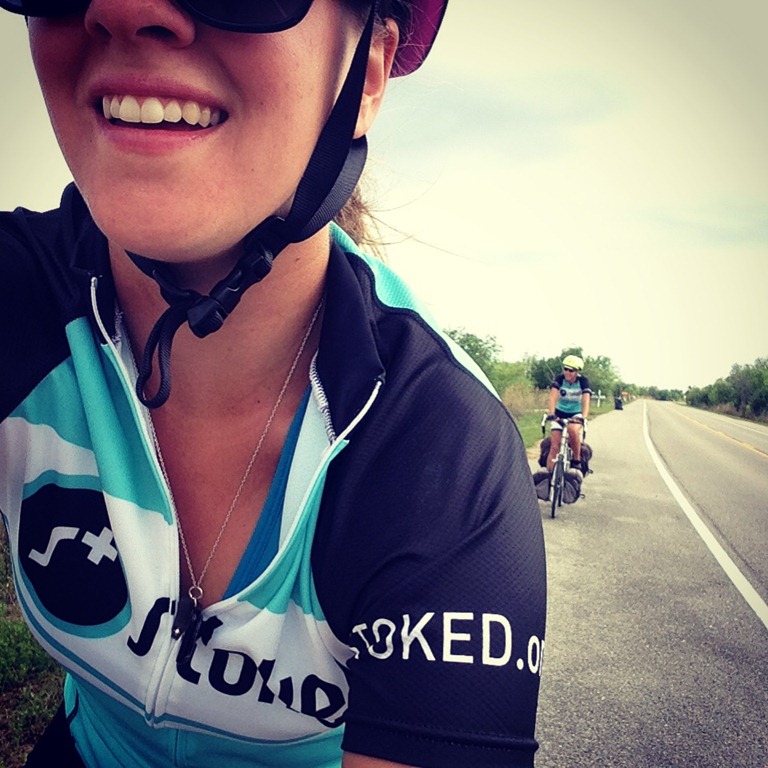 So impressive.  I can barely bike 10 miles without throwing a fit.  They are putting in 60 to 100 miles a day.  Wowza.  You better believe I am stalking them on Instagram now.  
-
Tips for Prep Day.
 I adore Kath and she has now inspired me to have a "prep day" on Sunday.  The only problem is that I will be MIA the next 3 Sundays, but after that you better watch out.  
-
Enough
.  <- Obligatory mom-hood struggles / happiness post
-
My Misto
.  If you don't know, this is a pump spray bottle that you can pour your own oil into and it sprays it out. No more creepy Pam spray bottles with questionable ingredients for this girl.  Bonus - it is Ina's favorite thing to play with in the kitchen.  It easily keeps her entertained for 5 minutes, which is a God-send in cooking-dinner-with-a-toddler world.
I think that is all I have for you today.  This weekend is going to be awesome - my niece Hallaway's birthday party is tonight, and from there we pack up and drive to Arkansas for a little service project.  
I hope your weekend is incredibly blessed.  <3