Good morning!
What have you been up to since we last talked?
I have been running,
swimming,
and eating.
Lots of eating.
I also went to a fun 1st birthday party yesterday.
Can you tell that most of my friends had kids at the same time?
It was so fun seeing all the presents being opened, and Ina thought they were all for her.  
I'll take those sunglasses, thankyouverymuch.
Dan also loved being around all the babies.
Can you see all these being his in 4 years?  Nevermind, changing the subject.
Here is what I am up to this week:
Food
Fitness
Sunday: 4-ish mile run
Monday: rest
Tuesday: spin class
Wednesday: sprints + arms or a HIIT video
Thursday: spin class
Friday: rest
Saturday: 1500 meter swim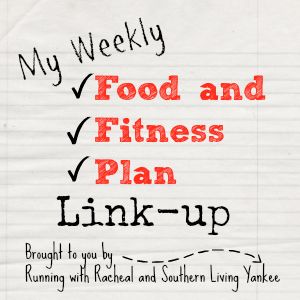 What are you up to this week?