Good morning!
This post is going out a little late today because I slept in until 7:15!  Ina woke up at the same time, so I have been failing at multi-tasking since.  
Whew, I feel like I have spent this entire weekend going from one thing to another.  We are currently snowed in and plan to spend the rest of the day hunkered down here, which I am looking forward to.  
Friday we went out to eat with our friends Brad and Chessa and their baby, who was wonderfully behaved.  Ina, however, wasn't.  Sigh.  
Before we left, I made a smoothie to make sure to get my veggies in, but I didn't get a chance, because Ina wanted it. All.
It was like she was a smoothie monster. 
Give me more!
Yesterday after I worked in the morning, I ran to the grocery store to stock up before the snow storm we had last night / this morning.  Everyone had the same idea and I saw so many people I knew, which was perfect because I hadn't showered, or really looked in the mirror before I left the house. 
After the grocery store I went to the pool to get in a swim.  
Whew I am out of swimming shape and I am sore today!
I hurried home to shower / eat lunch / get Ina ready for a princess birthday party we went to which was so fun!
So many pretty princesses there.  Notice the mark on Ina's forehead?  She hit a rail on the banister Friday night.  I am glad I am still in the running for mom of the year.
We went to church last night and then came home to dinner and a bottle of wine.  
Which brings us to today - 
Food:
Sunday: burgandy pepper lamb tips (from Trader Joe's) with caramelized onion mashed potatoes and a spinach salad
Monday: thai turkey-zucchinin meatballs with brown rice and roasted green beans
Tuesday: small group - someone else is bringing dinner
Wednesday: crockpot chicken chili with kale salad 
Thursday: herb crusted salmon with quinoa and brussel sprouts
Friday: leftovers or something social
Saturday: out to eat
Fitness:
Sunday: 4 mile run
Monday: rest
Tuesday: this 20 minute workout video (plus ~ 1 mile run warm-up)
Wednesday: 20 minutes sprints + arm burner
Thursday: spin class
Friday: rest
Saturday: 1000 meter swim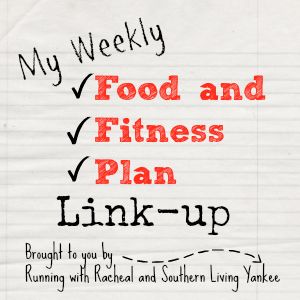 What are you up to this week?