Good morning!  How is your weekend going so far?
Mine has been fabulous.  
Valentine's Day was great - a little note on  my car.
After I went grocery shopping and bought the stuff for a fancy steak dinner AND put the baked and sweet potatoes in the oven, Dan decided he wanted Mexican.
So to Mexican we went.  I ordered the vegetarian fajitas WITH chicken - it was great and will probably be my go-to Mexican order from now on.  
Ina loved the salsa.
We got home, put Ina to bed, opened a bottle of vino, and watched The Silver Linings Playbook.  (Loved it!)
Saturday morning I woke up ready to work, realized I didn't have to work, and as I was cooking breakfast wondering what I was going to do, my dad called to see if we wanted to go sledding.  
Sledding?
Um, yes!
We had such a great time.  
Ina liked the sled,
but liked more riding in the UTV and watching us sled.
She liked even more sitting in the heated car and watching us have a snowball fight. 
I was the official snowball factory for my nephew Kauffman and I think it is safe to say I did him proud.  
"Another circle Racheal, another circle!"  ~Kauffman
"Dachel - I sled wit YOU!"  ~ Hallaway
"Hey!" ~ Ina
After we came home and warmed back up Ina took a nap and then we went to our friend Nigel's birthday party.  
So much fun in two little days!  
Here's what I am up to this week:
Food:
Sunday: filet minion with sweet potato and roasted green beans (our would be Vday dinner)
Monday: green curry shrimp (with lots of veg added to the curry) with brown rice
Tuesday: small group
Wednesday: grilled marinated chicken with roasted butternut squash and steamed asparagus
Thursday: almond encrusted tiliapa with brown rice and brussel sprouts
Friday: leftovers / something social
Saturday: leftovers / something social / OR another round of crockpot beef stew 
Fitness:
Sunday: 3-4 mile run
Monday: HIIT interval
Tuesday 3-4 mile run
Wednesday: rest
Thursday: sprints
Friday: 3-4 mile run
Saturday: rest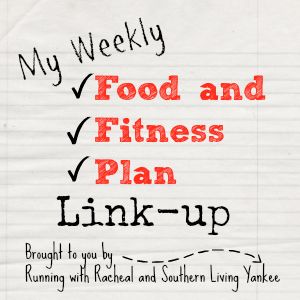 What are you up to this week?