Good morning! How has your weekend been so far?  
Ours has been so-so. 
Mostly good -I found a new trail next to my work and ran 4 miles over lunch on Friday.
We spent Friday night in, and I went to bed at 8.  
Danielle and I ran 4.5 miles bright and early Saturday morning.
We went to church and listened to our pastor's vision for the future of our church.  
(Dan bought our pastor some flowers to say thank you)
Kim cut my hair - bless her beautiful soul.
Then we went back to church and out to eat for some Mexican afterwards.
Ina can never decide what to order, but that is mostly because she wants everything.  Last night we couldn't shove the bean and rice and guac in fast enough.  
Poor baby work up yesterday morning with a horrible diaper rash, so although we have had a great weekend is some ways, she hasn't been sleeping or napping well, and her mood reflects that.  
Although she still smiles most of the time.  
Today is looking pretty open because we went to church last night.  Maybe some grocery shopping?
Food
Fitness
Sunday: rest
Monday: 3 mile run
Tuesday: spin class
Wednesday: HIIT video
Thursday: rest
Friday: 3 mile run
Saturday: 6ish mile run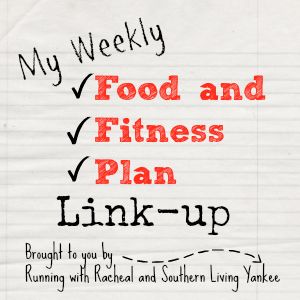 What are you up to this week?