Happy Super Bowl Sunday dudes.
While last weekend was filled with activity, this weekend has been extremely laid back.  We spent Friday night and most of Saturday hunkered down with snow / ice on the roads.  Yesterday afternoon I finally gave in and ventured out to get my oil changed.  
Exciting, I know.  
Last night Ina and I had an impromptu date with my sister's family.  So good to see some of my other "babies."  
Today we are having some people over for the big game and my house is a disaster and I haven't made a thing.  So, let's get to it:
Food:
Fitness:
Sunday - rest
Monday - 4 mile run
Tuesday - Fitnessista's Winter Shape-Up week 1 workout (love having my favorite blogger in my living room!)
Wednesday - 4 mile run
Thursday - ~20 minutes sprints
Friday - rest
Saturday - 7 mile run
Hope you have a great week!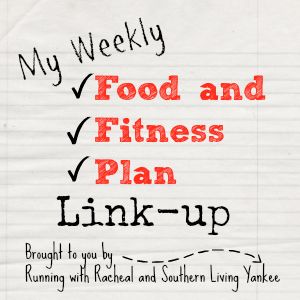 Any dessert recipes that I must try for today?