Good morning.  
Notice the lack of exclamation point.  
I am currently 48 hours in with no caffeine, so it is going to take a lot to get an exclamation point out of me.  
Why?  I am doing The Daniel Plan Detox.  I will write a full recap of it next week, but here are the basic details: do eat whole, real foods with a emphasis on fruits and veggies.  Do not eat / drink stimulants, sedatives, sugar or artificial sweeteners (of any kind), gluten, dairy, and processed foods.  
I think I skimmed over the no caffeine part the first time I read it.  What was I thinking?  For the first 30ish hours I hated the world, but yesterday afternoon / evening, my good mood returned.  
I am sure Ina was happy to see me smile again.  
Here are picture collages of what I have been eating.
Friday:
Saturday:
Unpictured snacks include raw almonds, a few prunes, and almond butter.  Drinks - herbal tea.  Lots of herbal tea.  
A few other happenings from the weekend:
Friday night we went to our friends Brad and Chessa's house to watch the Olympic Opening Ceremonies.
Yesterday was really busy - work, car inspection, car license (<—only 2 months late), grocery shopping (multiple stores), out to eat with my family, and then church.  
My cousin Liz came in town to finish moving, and it was so nice to see her.
Here is my plan for the week.
Food
Fitness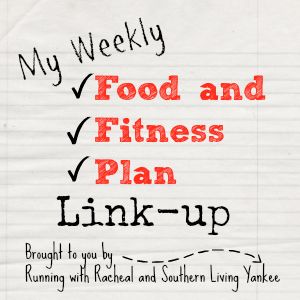 What are you up to this week?
Have a good one!