Good Sunday morning!  I hope your weekend has been awesome!
Ours has been oddly social.  Friday night we went to friends' house for dinner- super good chili.
(The only picture I have from the entire weekend, and I didn't even take it.  Photo cred goes to that handsome baby's daddy.)  
Yesterday was productive - work, grocery shopping, playing with Ina, etc. 
Last night we went out to eat with some other friends who we have not seen in such a long time and it was lovely. We went to Thai Place (the same place we went last weekend) and I ordered something new (Tamarind Chicken) and was so happy with it.  
Today is going to be so fun - we have a play date planned at the park!  
Here is my plan for the week:
Food
Fitness
Sunday: long run sometime (6ish miles)
Monday: 3 mile run
Tuesday: spin class
Wednesday:rest
Thursday: sprint workout
Friday: 3 mile run
Saturday: rest (10K race on Sunday)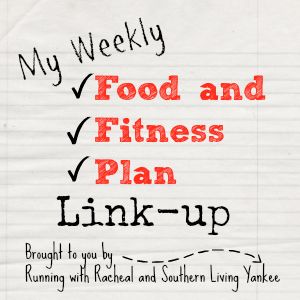 What are you up to this week?  If you have tomorrow off work I am very jealous of you!  Do something fun for me!