Good morning and Happy Sunday!
I hope your weekend is going well so far.  
Friday night we had a few friends over for dinner.
Ina, as always, was a classy and polite hostess at the dinner table.
For dessert I made gluten free brownies and Dan provided White Castle burger.  (ick, ick, ick)
Saturday morning Danielle and I (carefully) ran our way through a snowy and icy 5.5 miles 
and I had the perfect present when I got home. 
Finally!
The rest of the day was spent hanging out around the house and playing with Ina. 
We met some friends for dinner at Thai Place and Dan ordered his meal "Thai hot."  Needless to say, after we all tried it, we needed something to help cool our tongues, stomaches, and brains down.
Purple yam ice cream to the rescue!  It was absolutely delicious - you must try it!
I have to say that in between our run and dinner yesterday I did get a little restless and don't want to spend every winter weekend cooped up inside the house.  I will need to start looking for some fun indoor toddler activities until the temps rise.  
Today is supposed to be pretty nice - hopefully we will squeeze in some park time!
Here is my plan for the week:
Food
Fitness
Sunday: rest
Monday: JM 30 Day Shred Week 2
Tuesday: spin class
Wednesday: 4 mile run
Thursday: 2 mile sprints
Friday: rest
Saturday: 6 mile run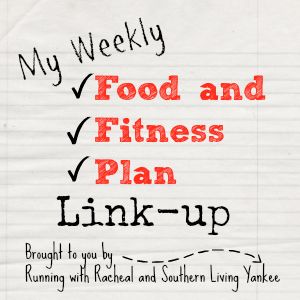 What are you up to this week?