Good morning! 
The words are going to be few this morning, because I have a race to get to.  Here are a few pictures from the weekend so far.
Grandma watching Ina the smart way.
Ina dominating the pool
Dinner after the pool - chili from the freezer, baked potato and a salad kit.  
 Princess breakfast
More breakfast
Junk drawer before
Junk drawer after

Saturday night church
Dancing with Nina after dinner
Thanks to Stacie (Nina) and Big Dan for having us over for dinner last night. We had the most amazing lemon garlic roast chicken with corn bread and glazed carrots.  YUM.  
It motivates me to do some cooking this week!
Food
Fitness
Sunday: 10K race
Monday: 3 mile run
Tuesday: spin
Wednesday: rest
Thursday: 3 mile run
Friday: 6 mile run
Saturday: rest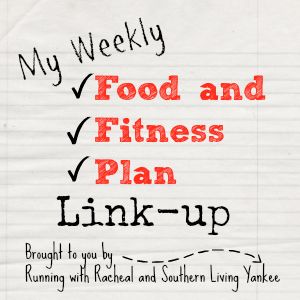 What are you up to this week?