Good morning!  
Do you remember me?  
One blurry Rudolph nose picture is all I have time for today - tomorrow I will try to narrow down the thousand pictures that were taken over this past week for a picture only post.  
I unplugged the week of Christmas in every way I knew how (except for Instagram - too addicted) to be as present during the holidays as possible.
I enjoyed every second with my family and was so sad to see them leave today.  
Now it is back to reality- to a table and car full of Christmas presents to put away (we were absolutely spoiled!) and a fridge full of expired food to clean out.  
I planned on tackling most of it last night - but Dan and I ordered Indian takeout and started the first season of Homeland (my nightmares may never be the same).
This week is going to be weird with a holiday right in the middle, but will be a nice transition out of holiday-mode.
Food
Fitness
Sunday: Run 3ish miles - sometime.
Monday: 4 mile treadmill run
Tuesday: spin class
Wednesday: 6 mile treadmill run
Thursday: rest
Friday: 6 mile run
Saturday: rest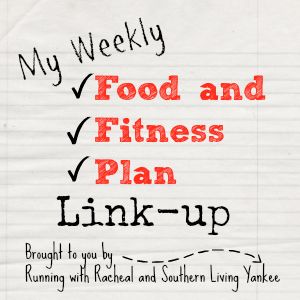 What are you up to this week?