Today I am thankful for Ina's blanket(s)
They help soothe her in any situation.  We are totally going to be the family carrying around a tattered, dirty blanket when it is 104 degrees outside at the zoo, but I have accepted that fact. 
(That picture reminds me I am also thankful for baby bellies, baby giggles, and baby kisses.  Ugh, I love that girl.)
Today I am thankful for my jobs.  Dan's work situation is still up in the air, even though we thought he was going back to work, it isn't looking likely now due to his restrictions.  While we are trying to find a solution, I am thankful that I have jobs that give me the ability to (hopefully temporarily) financially support our family solo. 
Today I am thankful for shelter.  I know that seems pretty obvious, but yesterday I was sitting in my dry office, drinking a warm cup of coffee, watching the cold rain fall out the window.  In that big building I felt weirdly protected and happy not to be sitting in the rain.  
Today I am thankful for the women in my small group.   Even though we are a new group, those ladies offer support like we have been friends for years.  
Today I am thankful for my treadmill in the basement.  As it gets colder outside we are going to become really good friends again.  
What are you thankful for?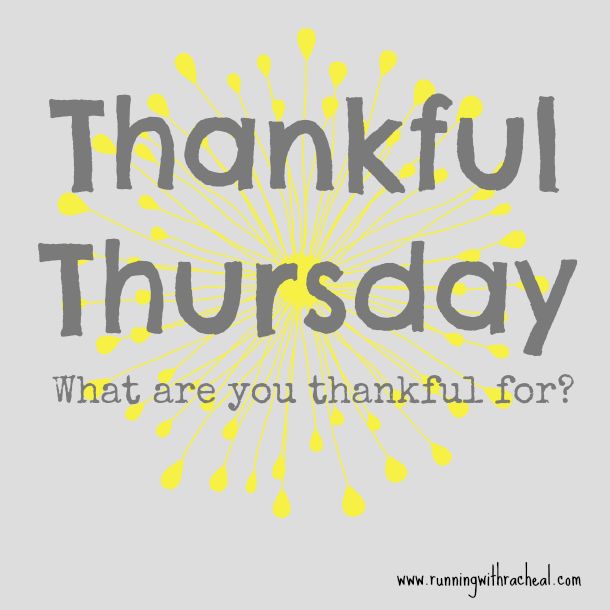 Have a wonderful day!