Good morning!  Now that we are over hump day, let's finish this week off nice and easy.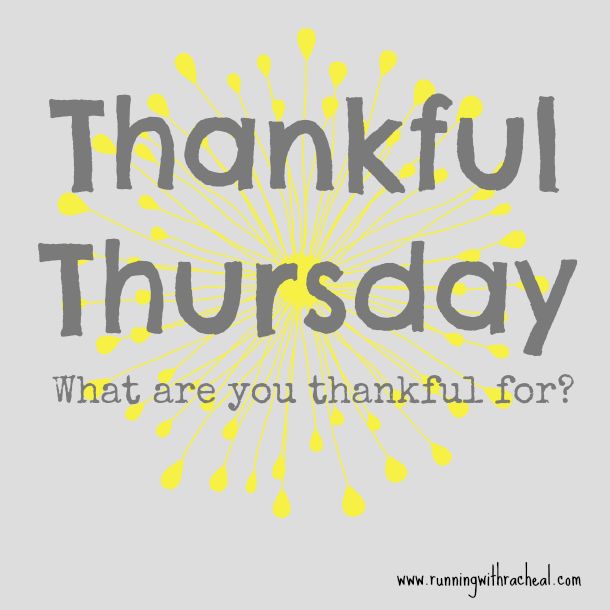 Today I am thankful for Greek yogurt, because it can turn any dessert into a semi-acceptable breakfast. 
I plopped the rest of the apple crisp on my yogurt yesterday and it was amazing.  Fruit and protein, right?
Today I am thankful for Dan as my husband, baby-daddy, and leader of our family.  We have had some tough conversations the past few weeks concerning his job, disability, and going back to work, but I think we are (thankfully)  heading in a direction we can both live with.  When the word is official, I will let you know.  
Today I am thankful for Ina's 4:30 wake-ups.  I get up, nurse her, and then she collapses on my chest from exhaustion.  It is during these times (when I haven't had any coffee yet and my mind is calm) that I really think about how big she is getting.  About how small she still is.  I really feel her weight on my chest, breathe her in, listening to her tiny snores.  Every once in a while she will grab a strand of my hair and play with it as I rock her back to sleep.  
Today I am thankful for social media.  I love how it helps me stay connected with people I don't see in person everyday, but I also love how it enables me to meet new people.  People who I may never have met otherwise.  
Today I am thankful that I can get every pair of pants in my closet on and zipped up - something I haven't been able to do in years.  As most of them are 5+ years old, I would be more thankful if I thought they were cute.  Ha!
What are you thankful for?