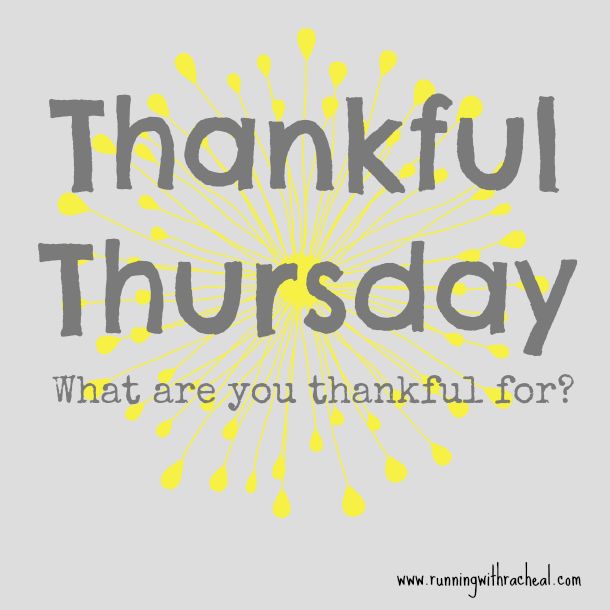 Good morning!  Today marks the first Thursday of November-the month where everyone around me (blogs I read, friends on FaceBook, the people on the radio) are listing things they are thankful for.  I love it!  
I really wanted to make a "Thankful Thursday November edition" picture with a little turkey on it or something, but I have a 7 am meeting with a somewhat stressful presentation, so let's just pretend I did that, mmmkay?
I am thankful that Ina is not a picky eater.
Yet.  I know that eventually she will only want mac and cheese and chicken nuggets, but I am taking advantage of everyday that she loves anything we give her.  I am not kidding yesterday afternoon she ate a few bites out of a RAW sweet potato and tried to eat the leaf of a brussel sprout plant! I know, those are probably due to teething, but she eats exactly what we eat for dinner almost every night, with an addition of peas if we aren't eating anything green.
Speaking of brussel sprouts - we finally harvested one of our four plants yesterday.  
I am thankful for preparing food as a family.  This doesn't happen very often, as Ina is usually not in the mood to entertain herself at 5 pm.  
However, yesterday Ina was into the brussel sprout  process - from bringing the plant in, to taking the sprouts off, to using the stalk as a sword / walking stick / method to keep the beat to our chanting, she loved it.  
It was great for all three of us to be in the kitchen together while we were cooking dinner and then to sit down together to eat.  
I am thankful for all of your lovely responses to yesterday's post about Dan and I starting marriage counseling.  We are blessed to have you in our lives, even if it is just virtually!  Muah!
I am thankful for the women in my small group - especially one who figured out how to give Ina her medicine.  On Tuesday, as I was preparing Ina's medicine, I gave everyone a warning, "This isn't going to be fun, she won't like this."  Then one of the moms asked, "Do you think she would take it if I just held it up to her mouth and fed her like a bird?"  
"Um no, " I thought, but I let her try and Ina made me eat my words.  She SUCKED the medicine out of the dropper!
I am thankful I have a job that allows me to volunteer.  One day a year I am allowed to volunteer for a day and not use it as vacation, sick leave, etc.  Tomorrow Dan and I are going to volunteer for Harvester's Home Run for Hunger.  We are pretty excited.  
I am thankful for my niece and nephew - who I get to watch all weekend!  For three days I am going to get a glimpse into the life of a multi-toddler mom.  Pray for me.  
What are you thankful for?