Good morning!  How is your weekend treating you?
Mine is going great!  It started out somewhat stressful on Friday when I realized that Ina didn't have any shoes for her first year pictures the next morning.  When I say that she didn't have any shoes I don't mean she didn't have any cute shoes, or she didn't have any shoes that matched her outfits.
What I mean is that she did not have a single pair of shoes that fit her feet.  Baby girl is growing!  After an emergency trip to Target all was right with the world.
She did mostly okay during the pictures. She started out in a great mood, but once we took the Christmas lights away it was all downhill from there.  
After a much needed nap we headed down to my grandparents' house for the evening where Ina played with her cousins.
I got my second workout of the day in by pushing those 3 around in that rubbermaid container.  
Those two girls are going to get into some trouble.  Half the time they are kissing each other and they other half the time they both wanted to sit in the same chair.  
They both managed to climb onto the door of the dishwasher - such help.
I played ninja turtles and pirate with my nephew.
If anybody has any good ninja turtle stories, could you please help an aunt out?  My imagination is limited and there are only so many semi-nonviolent ways a good guy can catch a bad guy.  
I am oh so excited for Thanksgiving week coming up.  I know that meals will mostly be up in the air, but I can still plan on fitness.  
Fitness: 
Sunday: 3 mile run
Monday: 3 to 4 mile run
Tuesday: spin class (<-- I skipped out last week, so this week I must go!)
Wednesday: rest
Thursday: TDay I would like to get in some form of exercise - maybe I should bring my soli beat DVD to grandma's
Friday: Ripped in 30
Saturday: rest
A few things I do plan to cook this week: 
- Our small group is having Thanksgiving dinner, so I am going to make cranberry salad (friend's recipe), corn casserole (mom's recipe), and stuffing
- Pumpkin oatmeal bites for breakfasts this week
- Chicken fried rice (if I get the rice ready today, the meal can be made relatively quickly whenever we need it)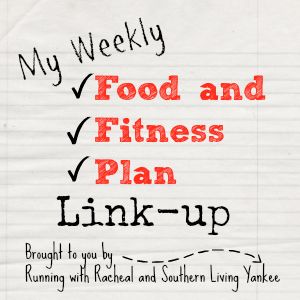 What are you up to this week?