Good morning and Happy Sunday!
I am writing this post on Saturday morning because in a few hours we are road-triping to western Kansas for a wedding and I plan to be happily sleeping in a hotel bed when this post publishes.  
Ina is staying with my sister, which means we will be apart for over 24 hours - a new record for us.  As she is now 11 months old, I suppose it is time.  
Where did my baby go?
She will have her cousins to play with and probably won't miss me at all.  It will be so weird to go to an event and not have to worry about coming home to take care of her.  I am sure after a glass of wine, I will get over it.  
Food
Fitness
Monday: 3 mile run with Kim
Tuesday: spin class
Wednesday: power yoga
Thursday: 20 minute speed treadmill workout
Friday: rest
Saturday: 6 mile run
Sunday: rest / walk with Ina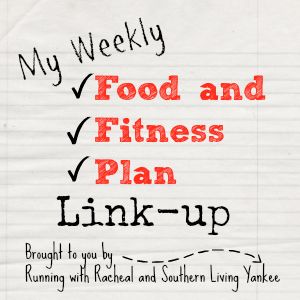 What are you up to this week?