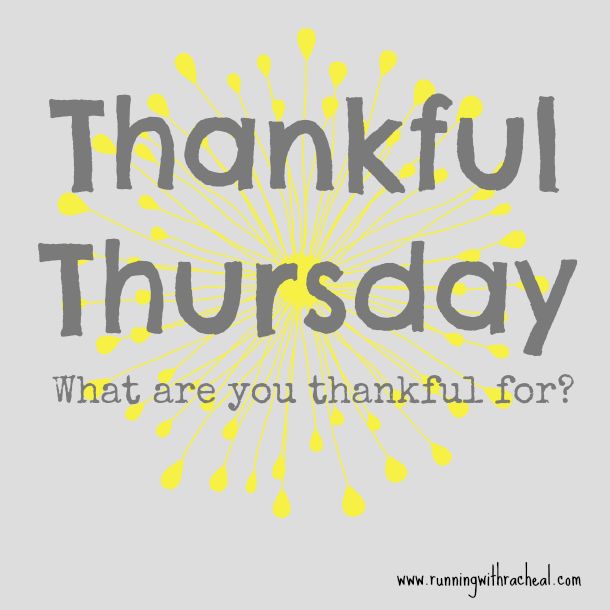 Good morning!
I was so completely excited about going to see Wicked last week that I forgot to write a Thankful Thursday post.  
This week, I turning my life around.  
Today I am thankful for:
- SLEEP.  Ina went from waking up to eat around 2 times per night to sleeping through the night.  In her crib.  By herself. This can be attributed to two things: 1. Me not feeding her in the middle of the night.  2. Letting her try to put herself back to sleep if she did wake up in the middle of the night.  Yesterday I woke up after sleeping 8 hours straight and thought, This is what people who don't drink coffee must feel like when they wake up in the morning.  Seriously, I feel like a brand new woman.  
- Dan's cooking.  I have been extra busy lately, so Dan has been stepping it up in the kitchen.  
He made meatballs for our small group on Tuesday and I had leftovers for dinner last night (served on top of spaghetti squash).   I really like eating meals that Dan has made for lunch at work.   It makes me think about him during my lunch and reminds me how lucky I am to have him.  
- Our small group - we had two more people join our group this week and now our house is filled with people on Tuesday nights.  I love it.  I am also thankful for my mom and mother/father/grandmother-in-laws who helped watch all the kiddos while we read The Bible.  
-Ina's booster seat that straps to a chair and then straps to her.  
This girl is like a bucking bronco during dinner time and her normal high chair does not keep her contained anymore.  Last night she let out a crazy scream when I wouldn't unstrap her, but at least she couldn't get loose.  
-My friend / neighbor / second mom / counselor / hair stylist / running buddy Kim
I love the house we moved into, but the best part about it is our awesome neighbors.  
That is all the time I have for today, even though I could go on and on.
What are you thankful for?