This Thursday I am thankful for:
- Doctors, nurses, medicine, hospitals, breathing treatments, etc.  
I woke up yesterday morning on my own (not to Ina, which is a rarity) and went in to check on her.  As soon as I opened her nursery door, I could hear her raspy breathing.  I woke her up and she started coughing like a dog / seal. I tried to remember how serious croup was to babies, but couldn't, and with her raspy breathing didn't want to risk it.  So, we went to the ER where she was quickly given a breathing treatment and some steriods.  Her breathing actually got worse while we were there and the doctor said that if she didn't improve in 30 minutes she would need to be admitted.  Then, all of a sudden, everything kicked in and she was MUCH better.  She still has a somewhat raspy breath, her cough doesn't sound good, and she obviously doesn't feel well, but she is on the upward swing.
I am also thankful for the extra mom-snuggles that come with being sick.  I was forced to spend all day with her on my chest.  I haven't done that since she was a newborn.  
- Small group.  Dan and I hosted our very first small group for our church on Tuesday night.  It was great.  We had 5 couples including us.  Two we have known for a long time.  Two we met for the first time.  
The food and fellowship were wonderful.  Get this - all 5 couples started dating each other in high school.  Crazy, huh?  I am looking forward to many more Tuesday nights to come!
- Friends - It is so hard to stay caught up with everyone these days, but we sure are trying.  Saturday night we had dinner with our good friends Meghan and Nigel.  During the day on Saturday my friend Liz and her new baby came over and we sat and talked for a few hours - it was great!  Yesterday, minutes after we got home from the hospital, my friend Chessa dropped off a Pumpkin Spice Late, "just because."  
I am one lucky lady.  
-Family.  I love how much Ina gets to see her family.  We are blessed with so many people who want to watch her.  Recently,  my mom watched her on Saturday night when we went out to eat, and every Tuesday Dan's mom comes to stay and watch her.  Dan's mom also cleaned my house from top to bottom in preparation for our small group get together.  It was awesome.  
- Another Stitch Fix shipment (here are links to the first and second)
So cute!  How do they know me so well?  I didn't have time to take pictures for you guys, but I think I am keeping the yellow / black and white stripped blouse.  I like everything else, but my budget allows for one item and the blouse wins.  Plus, I thought that navy was a summer color?  Maybe that is because I always wear it with white?  What do you wear it with in the fall?
-Upcoming vacation.  Tomorrow afternoon we are getting on a plane to Nashville and then Monday we will be driving from Nashville to Florida (Seagrove area, next to Panama City - any suggestions around there?).  I am going to take a little break from blogging, but I have some awesome guest posts coming your way!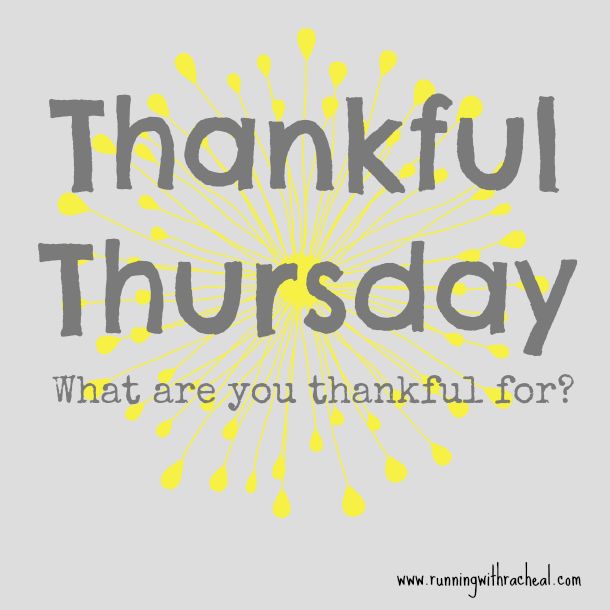 What are you thankful for?  I would love to hear it!  Grab the button and link up!