Sometimes a story is too funny not to tell – no matter how embarrassing it is – as is what happened to me yesterday.
I should start by saying that during pharmacy school I did a month long rotation in the kidney transplant unit at St. Luke's hospital. During that time I saw the devastating effects of kidney disease and the horrible process kidney transplant patients have to go through. Since then, I have been super paranoid about my kidneys.
So, you can imagine my concern when I woke up yesterday morning and my urine was the color of cherry Kool-aid.
Not kool.
Immediately all the causes for hematuria (blood in urine) flashed through my head. The most obvious were a urinary tract infection or a kidney stone – but I didn't feel any of the other symptoms those conditions would cause. It could have been caused by muscle breakdown – I did go on a long run on Sunday, but nothing I haven't done before. And, if my muscles were breaking down, I would hope I could feel that.
I emailed Meg and Chessa (my friends from pharmacy school) and texted my sister (who is a nurse practitioner) to ask if I should go to the doctor. Of course, they all insisted I go and were so sweet and helpful with advice.
To be honest, I was very scared. I felt fine, which to me meant it probably wasn't something simple like a UTI. The big "C word" was resting in the back of my mind all morning.
I got into my doctor's appointment in the early afternoon and did the whole urine sample thing. As I was sitting in the exam room my phone buzzed. It was my sister. She sent a text that said, "Are you sure you didn't just eat a bunch of beets last night?"
GAH! Seriously?
I have eaten canned beets my entire life, but have never seen red urine. But, the night before I ate two entire fresh beets. Did you know those dyed your urine? I didn't.
I felt like the biggest loser in the world when I explained my beet discovery to the nurse practitioner, who had just walked in with a baffled look to tell me that yes, my urine was red, but no, it didn't have any red blood cells in it.
She almost fell out of her chair laughing.
She took my blood pressure to "at least do something" and then we talked about running. She recently ran a half marathon herself!
Unless I am on death's doorstep, I am never making a same day doctor's appointment again.
Damn beets.
Eats
Breakfast was based around my craving for more fig butter. I needed something fast, so I made a sliced apple sandwich. Although tasty, this would have tasted much better with Swiss/ Laughing Cow cheese.
Lunch was a lemon Parmesan kale salad with left over baked tilapia from the night before.
Throughout the day I snacked on crinkle cookies, which were just as soft as when I took them out of the oven. This recipe is a keeper.
Last night I visited my grandma in the hospital after work, so I had zero time to make dinner. As I was driving home at 8 PM with a growling tummy, I remembered Applebee's Weight Watchers menu and their car side to go service.
One phone call and 3 minutes out of my way was all it took to have a somewhat healthy dish (grilled dijon chicken and portobellos with extra broccoli [12]) in my hot little hands.
(source)
Those people at Applebee's know what they are doing.
I also took one bite of Dan's fiesta lime chicken, which somehow turned into 1/6 of his dish (6), and ate one more tbs of fig butter (1) before I went to bed.
I didn't run because I was scared I was dying of kidney failure for a good part of the day, and because my last day of rest was last Tuesday.
Thought for the day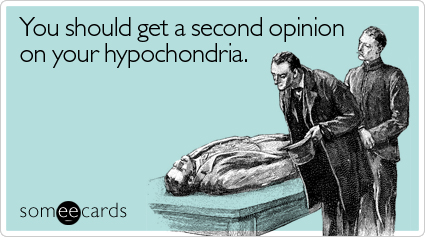 Points Breakdown
Daily points (31) – Eating Points (39) = -8
Weekly points (49) + Mon (1) – Tues (8) = 42